i-POWER 3300 mAh Ultra Capacity Power Bank - USB Backup Power in 5 Colors
Condition:
New
Item#:
I-POWER-3300-
Weight:
0.30 lbs
Availability:
In Stock
Description
Portable power is especially useful when your mobile hub is mostly mobile. Recharge iPhones, iPads, Androids, and more with the i-POWER Ultra Capacity Power Bank. Featuring a USB port for near universal connectability--simply plug in the USB end of your device's charging cable--the Portable Power Source comes with an extra USB cable and is protected by a durable aluminum case available in four vibrant shades.
The i-POWER Ultra Capacity Power Bank has the power to charge your smartphone twice before needing its own recharge via PC USB connection.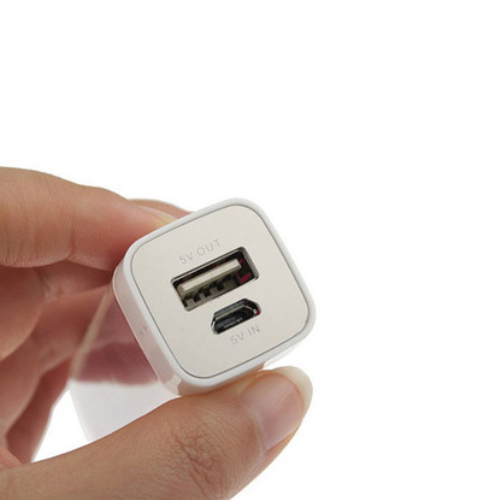 Features:
Durable aluminum case
USB charging cable
3300 mAh battery
DC input - 5v - 500mA
DC output - 5v - 1000mA
Compatible with iPod, i Phone, iPad, Android, smartphones, and more
Power cell recharges via USB connection to your computer or other USB power source
3300 mAh back-up fits into your pocket, purse or briefcase to go anywhere that you travel
Can Charge a Galaxy S4 up to 1.2 times over, and a iPhone 5 up to twice over
Whats Included:
(1) rechargeable power cell
USB Cable
Our Bestsellers For The Category